Modeling in polymer clay
My sculptures are all unique pieces (OOAK) : the head and neck, arms and legs are individually modelled in polymer clay (Fimo, Sculpey living doll, Prosculpt…), which will be fixed in its final shape after heating in an oven at 135 degrees. Since 2021, I use a new polymer clay called "Cosclay". It remains soft after baking, which is better to avoid breaking and cracks.
There is no mould: the final piece is the original, and there is no possibility of making a copy. To make a new doll, I have to create the head, the hands, the legs again, each time.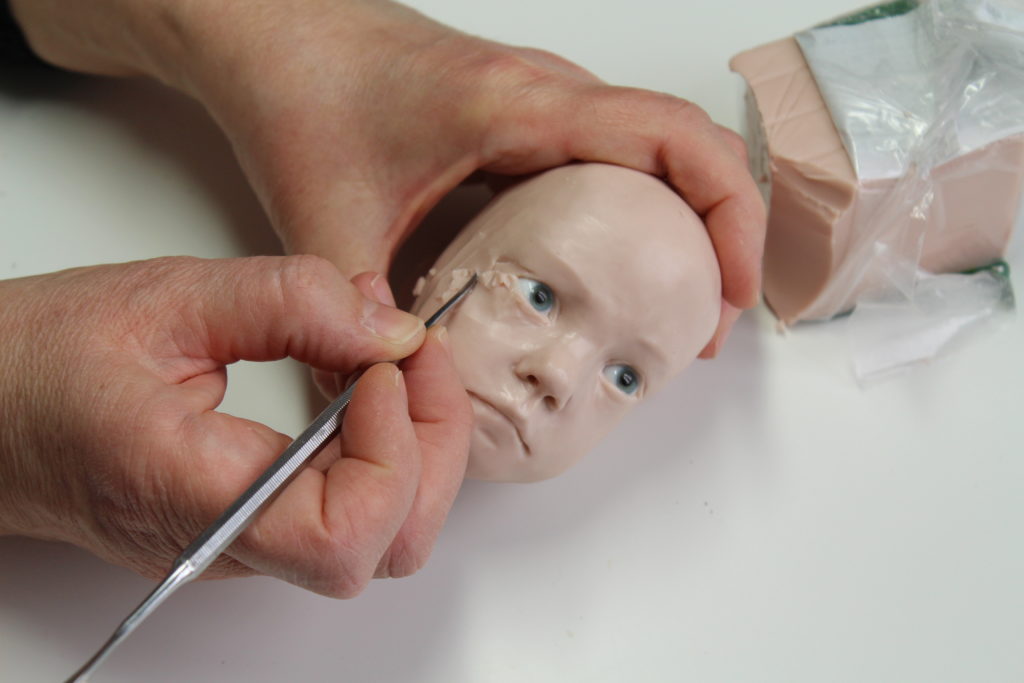 After baking, colours and details are enhanced with acrylic paint.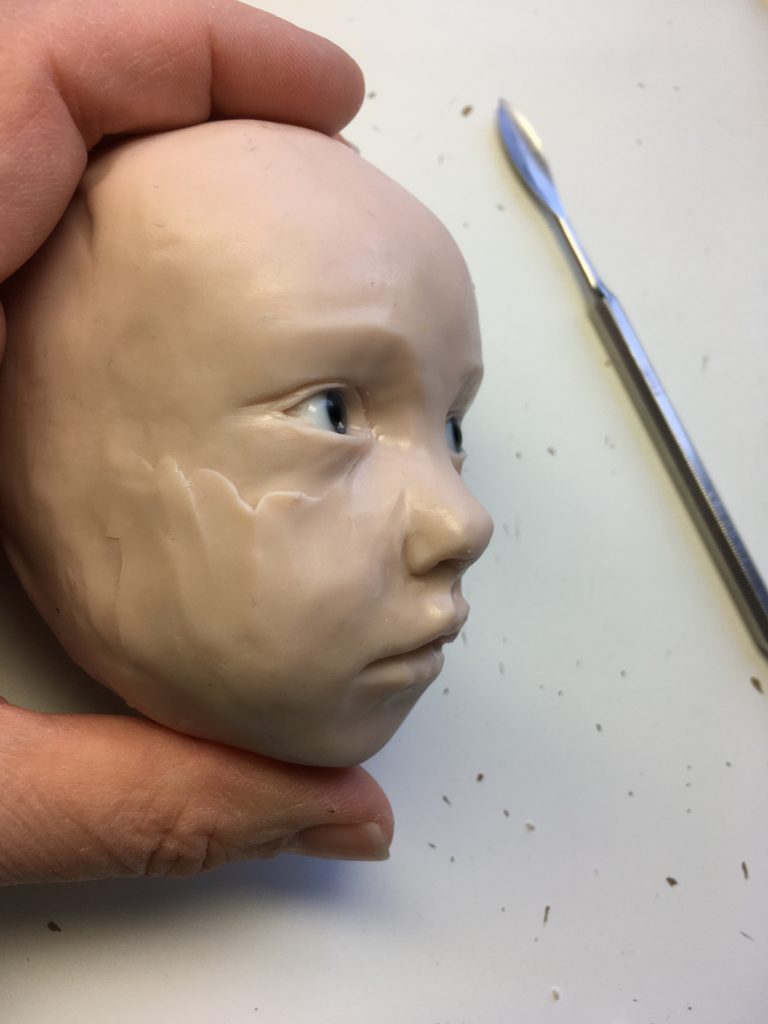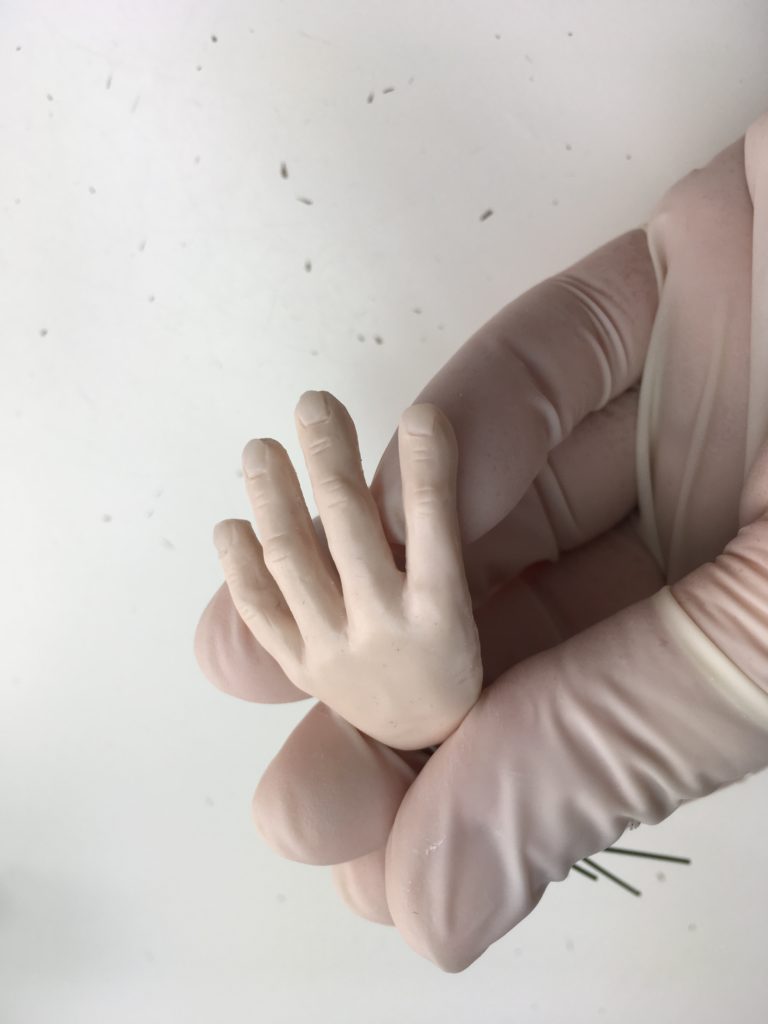 Goat wool wigs
The hair is made of mohair, Tibetan goat's wool or alpaca. The natural hair is too thick compared to the size of my dolls.
The wigs are made by myself or by the French company Georgette Bravot. Since 2019, I use a very thin wool from Tibetan goats.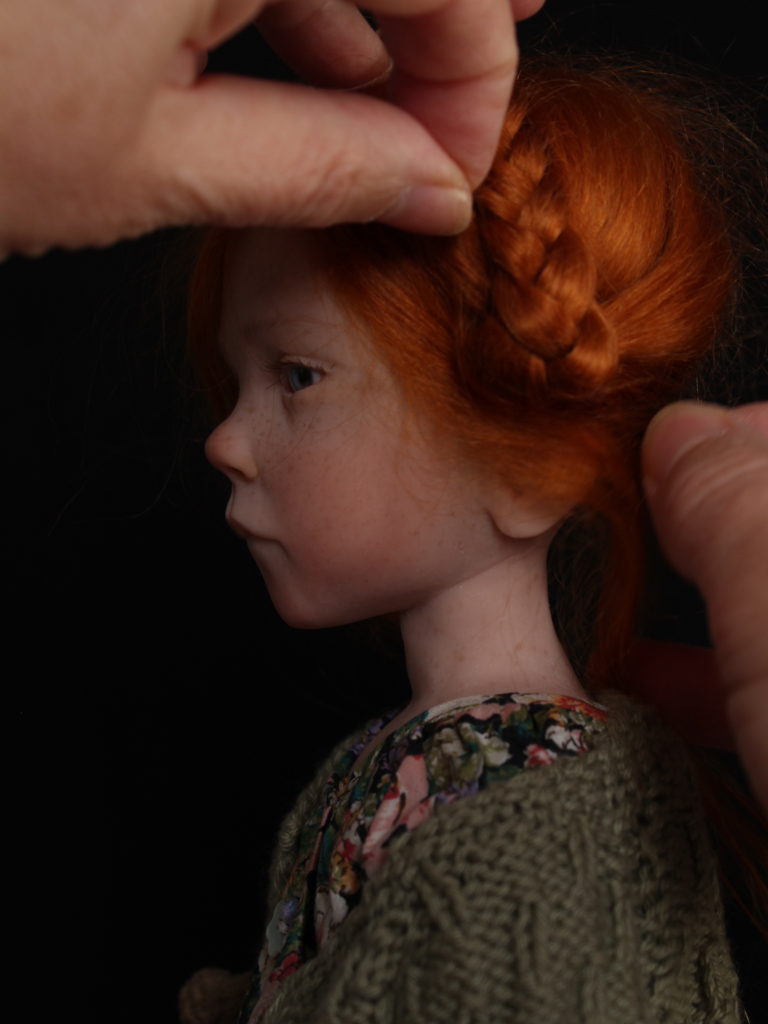 Clothing production
I design and sew all my dolls' clothes. I love "Liberty" and all fine fabrics in general. I also make the little shoes in very soft leather. Vests and sweaters are knitted by Christa Näf.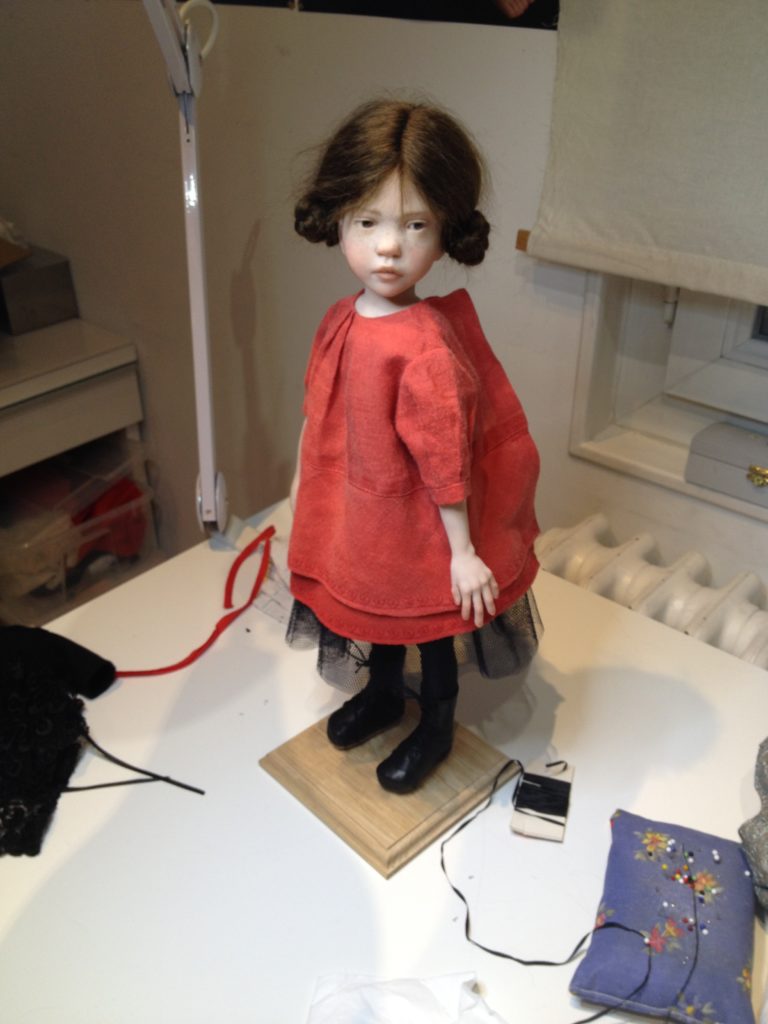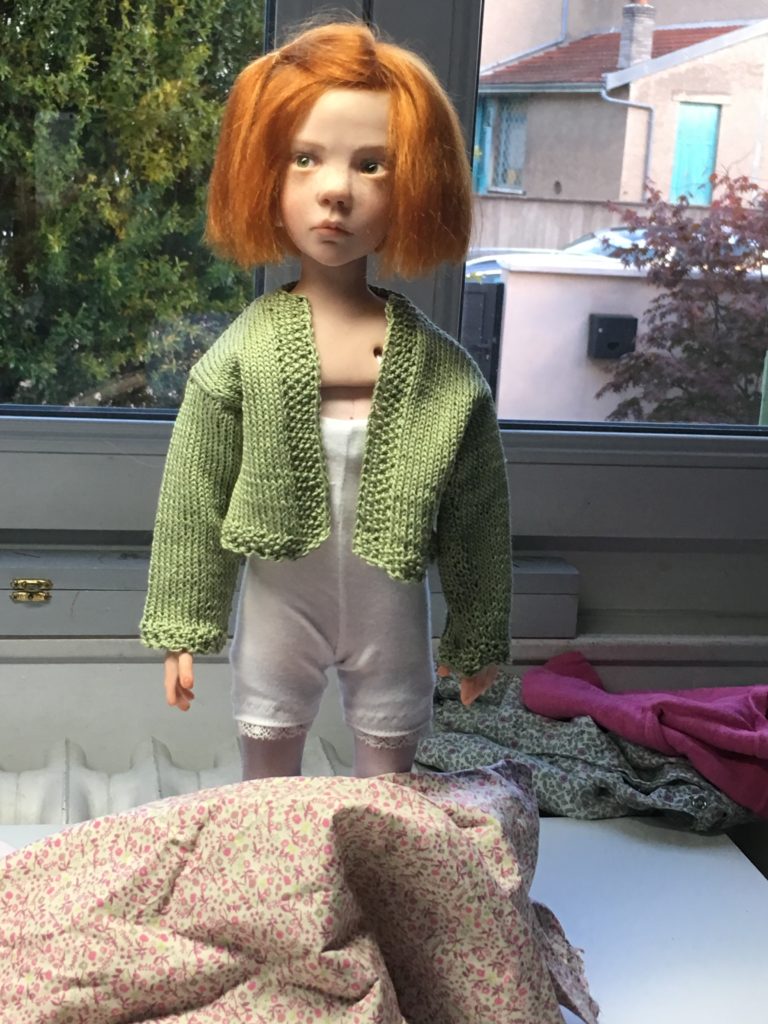 The size of the dolls
After creating dolls of different sizes (from 20 cm to 60 cm), I decided to harmonize the height of my dolls. Since a few years, the size has been about the same, about 43 to 47 cm. The complete dimensions will always be indicated for the available dolls.
On the picture, the ruler measures 40 cm. The wooden base is 1.5 cm high.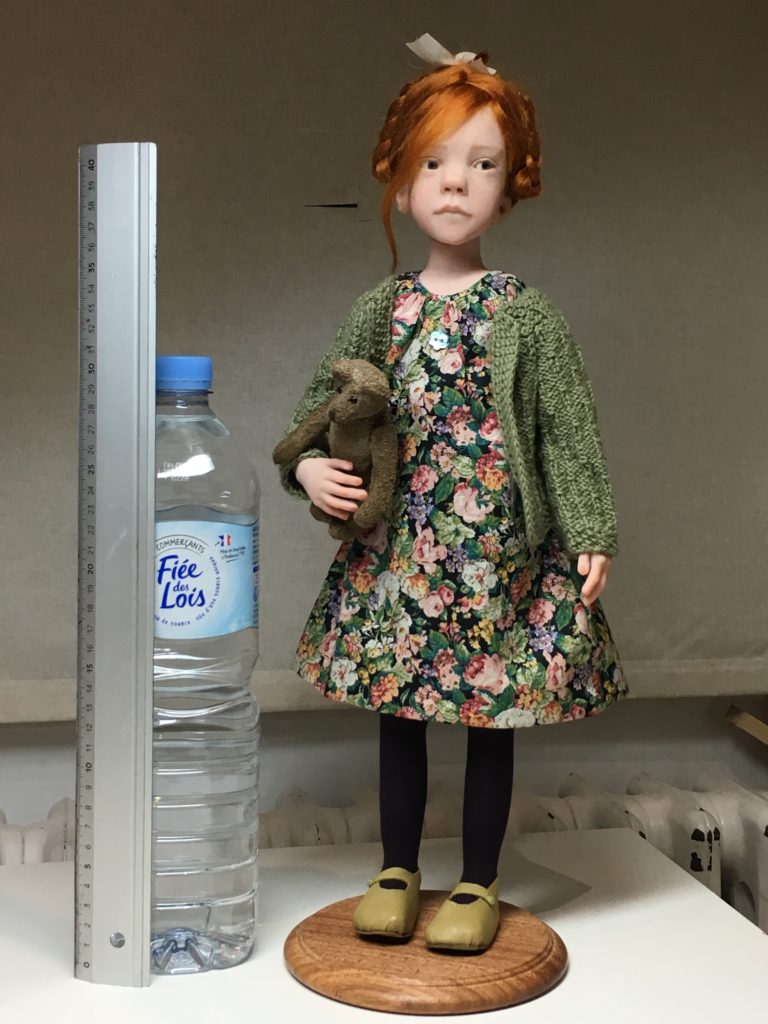 Invisible wooden supports
The support is made by a carpenter. Most of the time, my dolls stand on their own, but it is more prudent to present them on a base that will keep the doll upright. To make the fixing invisible, there are small holes in the doll's feet…