Biography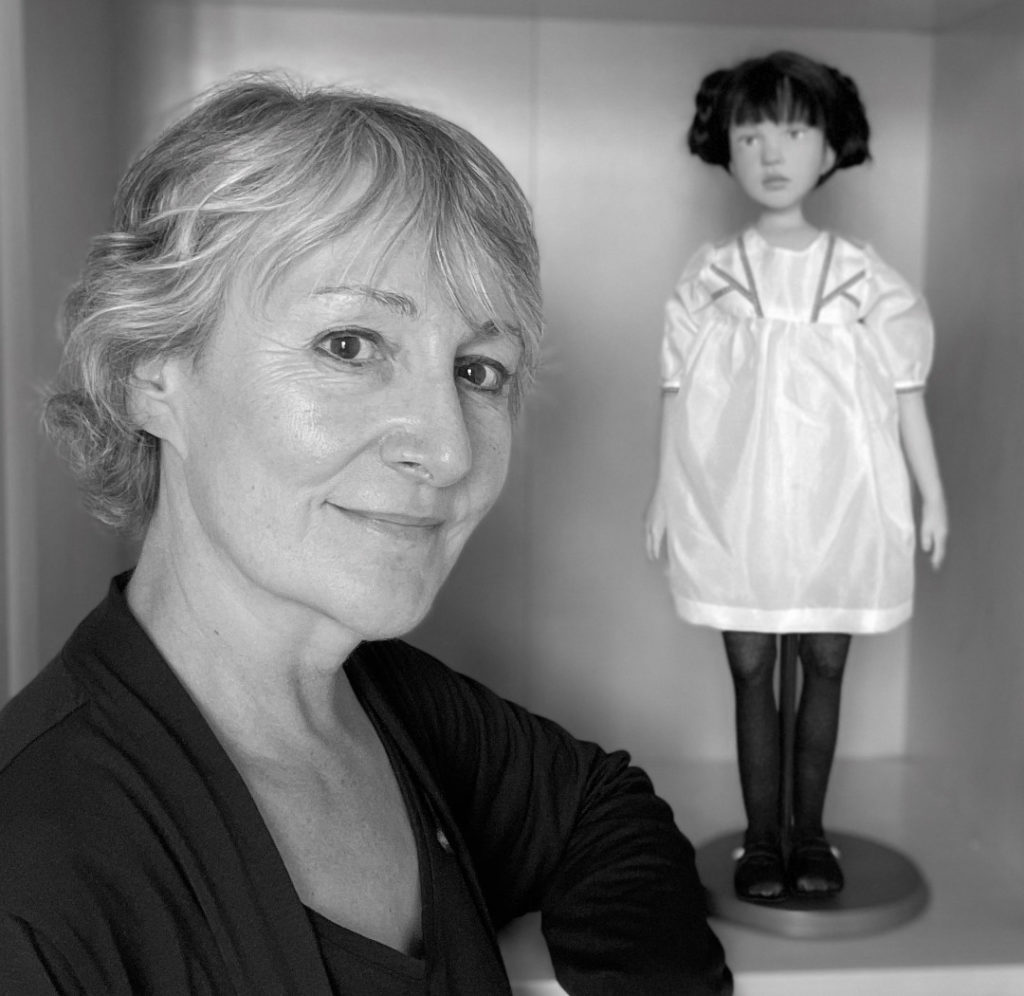 Laurence Ruet came into the doll creation quite by chance. Following the transfer of her husband to Bourges, in 1993, she stops her professional activity and takes advantage of her free time to take care of her small children and at the same time to follow painting lessons. She mainly paints portraits of children.
The book "the most beautiful dolls in the world", an exhibition of art dolls organized by the « Club Français de la Poupée d'Artiste" at the castle of Meillant, near Bourges in 1995, are her first encounters with the art of dolls. Laurence, fascinated by Anne Mitrani's realisations, decides to create a doll !
And so she made her first two sculptures in Fimo clay, which she exhibited at the Bourges toy fair where she received her first commission, a sulky portrait doll named "Juliette". Encouraged by a few collectors around her, she decides to go further in her creation.
In November 1997, she participates for the first time in the Paris-Création show, the French doll, bear and miniature show.
Today, Laurence lives in Dijon. 27 years after her beginnings, she is still as passionate as ever. She creates according to her desires. Her style has evolved, as have the various polymer pastes she uses for her creations.
No more commissions, no more portraits (she found her portraits too static and lifeless, and then… too many constraints for a result that did not entirely satisfy her). So she works according to her inspiration, and when she perceives a spark of life, a look, an emotion, she knows she will finish and expose the piece that has just been born.
Each piece is unique. It is necessary to count approximately 1250 to 1500 euros for a doll of 43 to 47 cm (it takes about 80 hours of work and sometimes weeks of research and modelling for an expression).
She presents between 4 and 6 pieces per exhibition, and offers about 2 dolls each month on her site. People who wish to do so can subscribe to her newsletter to be informed each time a doll is put on sale.
After having created many babies of all sizes (from 18 cm to 50 cm) she now prefers to devote herself only to the representation of older children
But also…
Why dolls? Actually, they're not dolls, they're sculptures of children.

Why a lot of sad or serious expressions? I prefer faces that break my heart rather than faces that make me laugh. I often ask myself : what are they thinking about ?

Why a lot of redheaded children? The redhead immediately enhances the character, illuminates it. While some other colours tend to tarnish creation.

Why not portraits of people who exist or have existed? "I am not Geppetto, nor a fairy… my creations are and will remain only objects…"